Player display banners were first introduced in the season 4 autumn update. They were created as another way to customize your in game presence both in menus and during game play. 
Banners are unique graphics equipped by players that surround their name and in-game title.
They are displayed in the main UI shell, goal replays, and end of match sequences. Banners can be obtained through end of match drops, crates, player trades, and special events.
User Interface Design, Visual Design, Illustration, Animation
Overall there are nearly 200 or more banners I created for content drops, special events, crates, and esports organizations. Some are tied to themes while others can be completely random. All banners fall into the item rarity system, can have painted variants, and can contain animation. Below are some of my favorites that I created.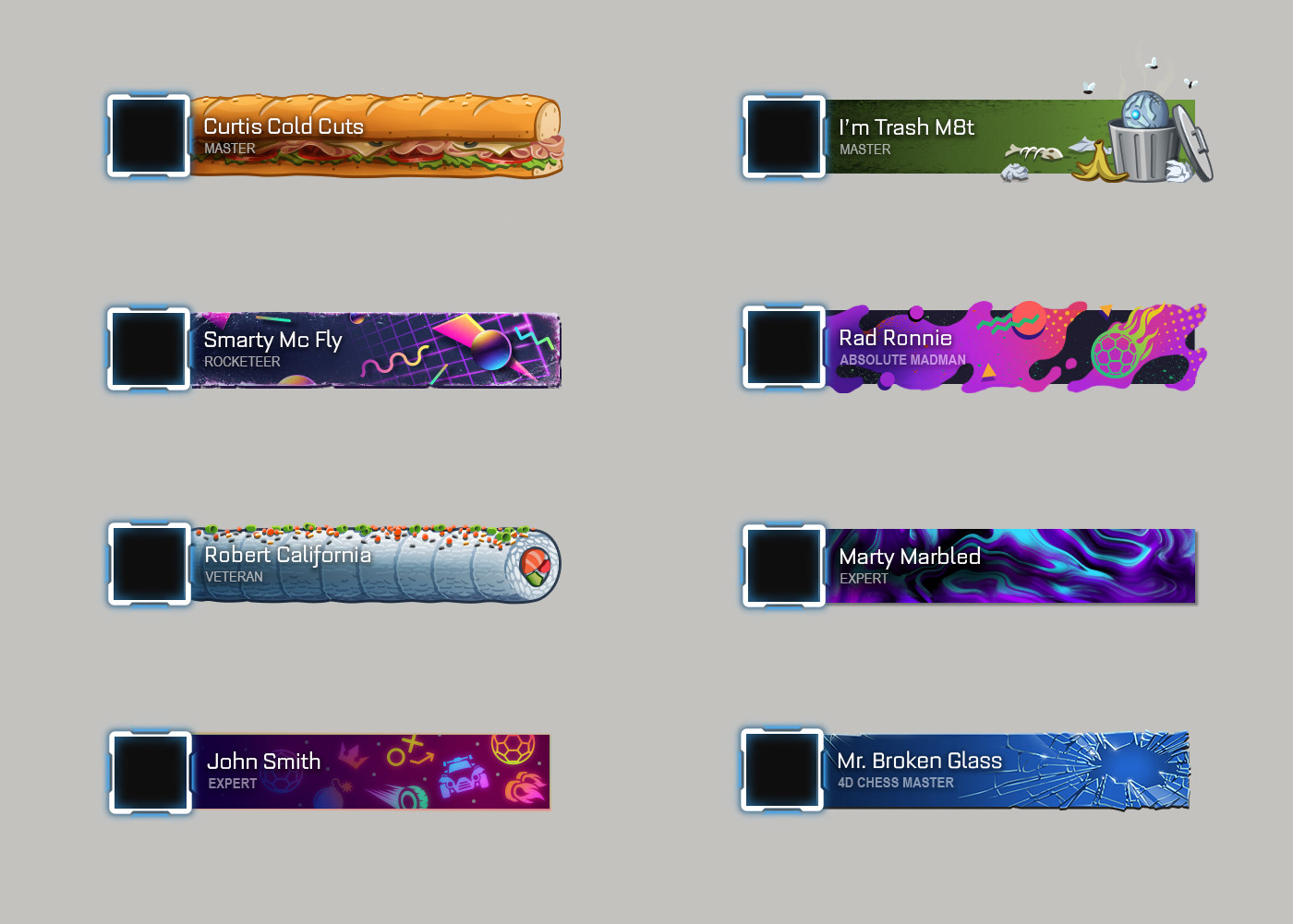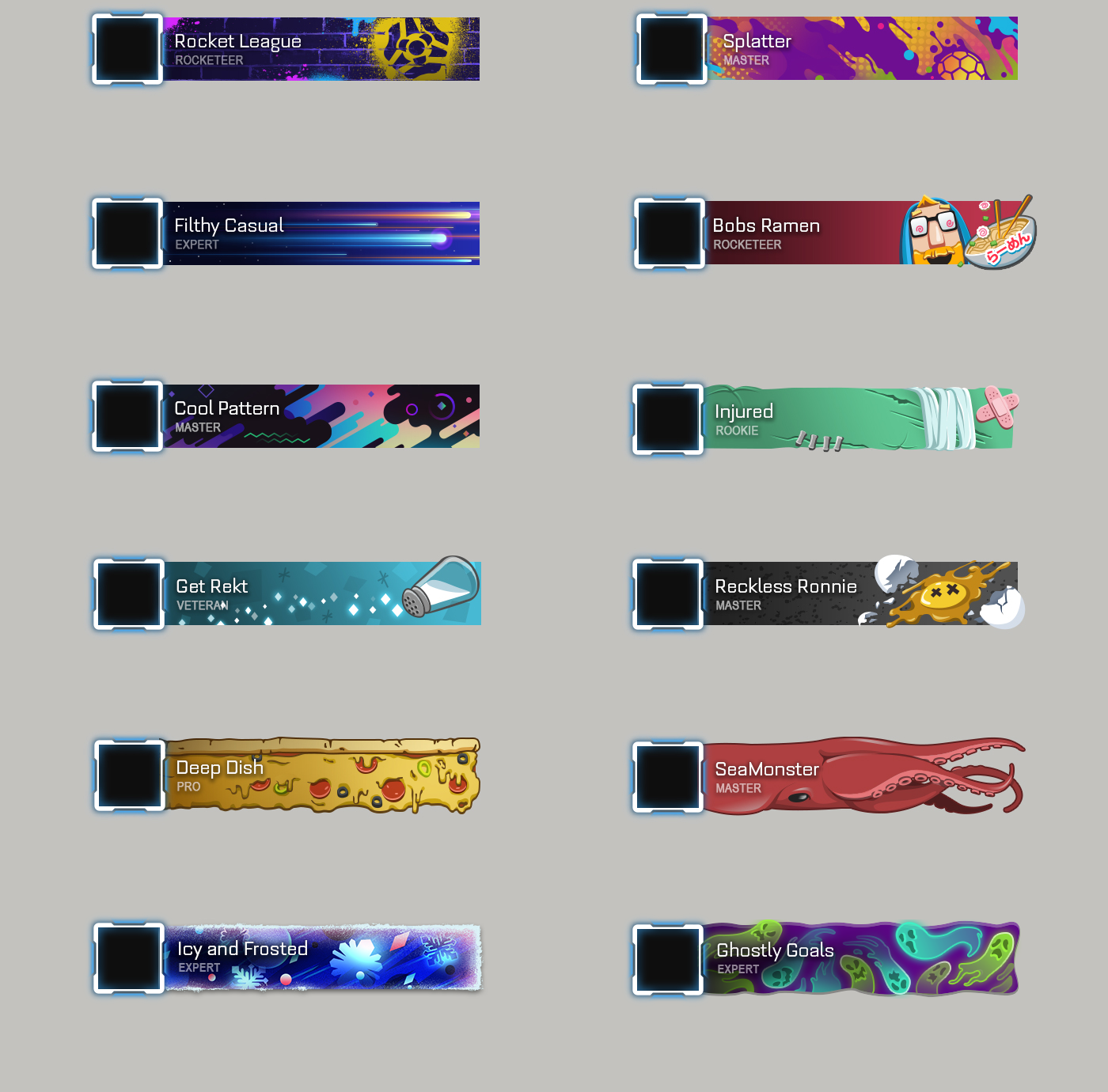 A new player display ui also had to be created within the garage menu. Here players can equip banners and borders while customizing their preferred color tint. Additionally the end of match celebration and goal replay ui had to be modified to support the display of these new features.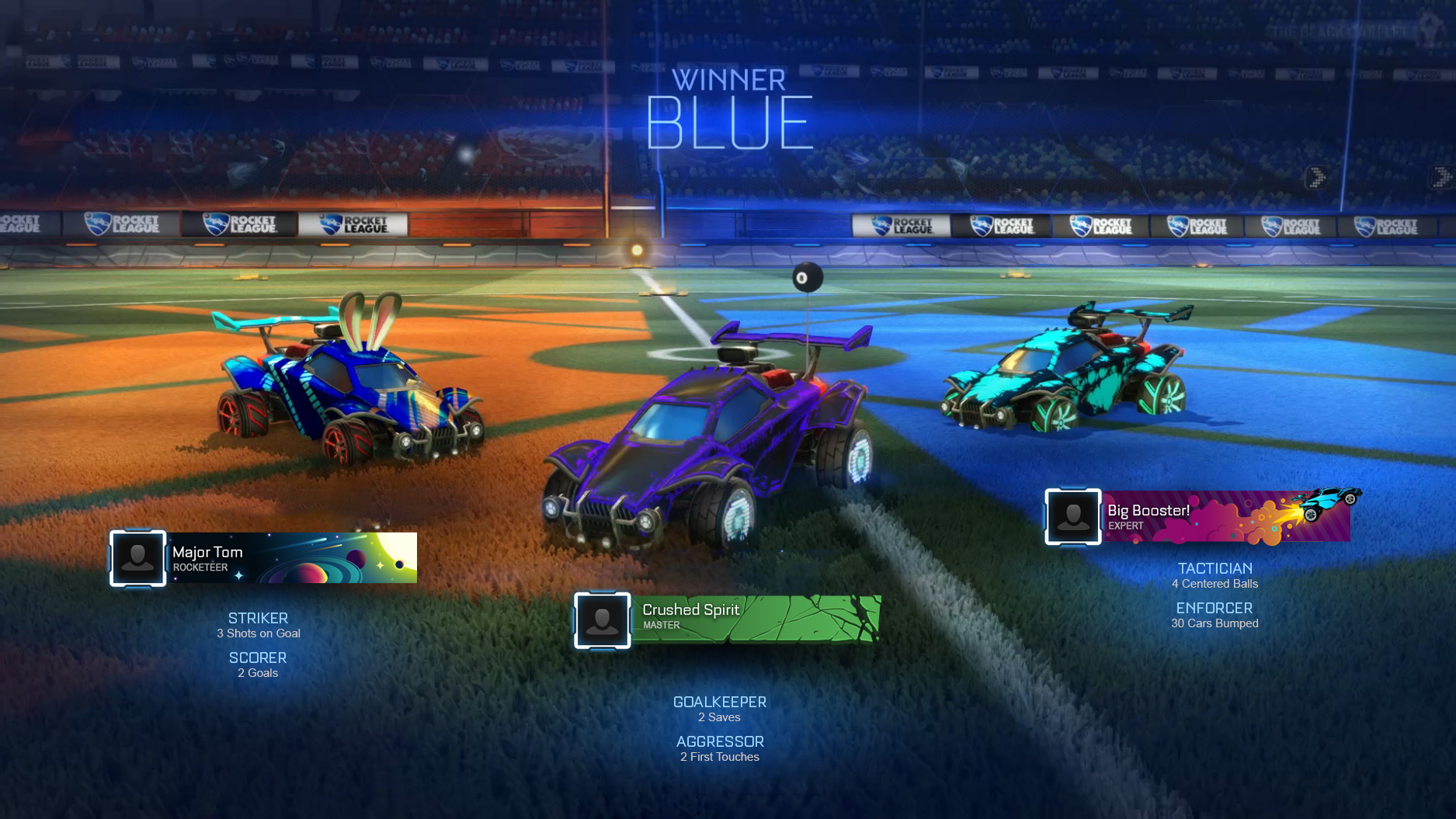 The release spawned many memorable Twitter and Reddit posts , memes, and comments ultimately proving to be quite the case study of filtering valuable feedback vs reacting to a vocal minority. It was later revealed internally that more players had been equipping the original sets of designs over the alternate.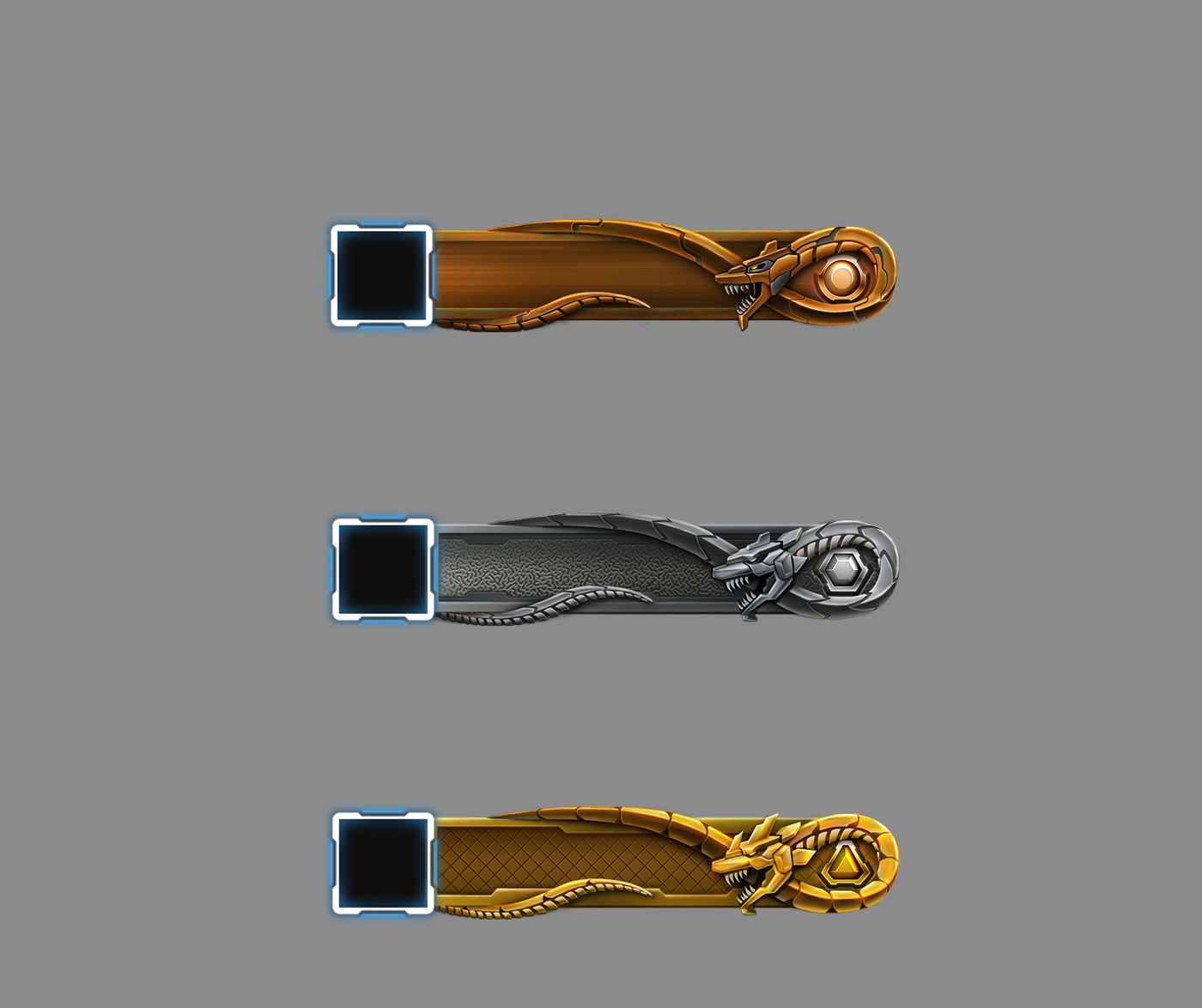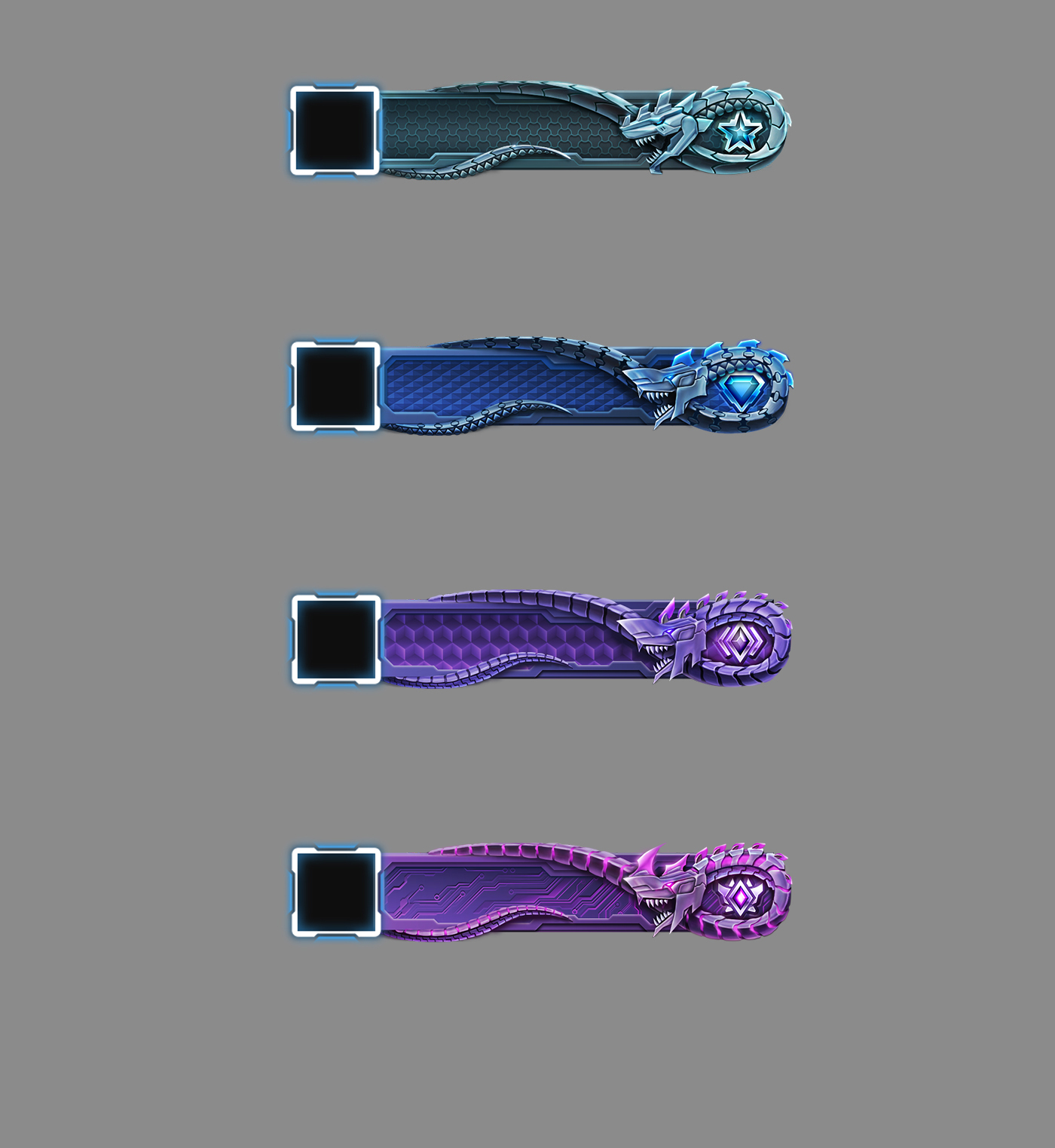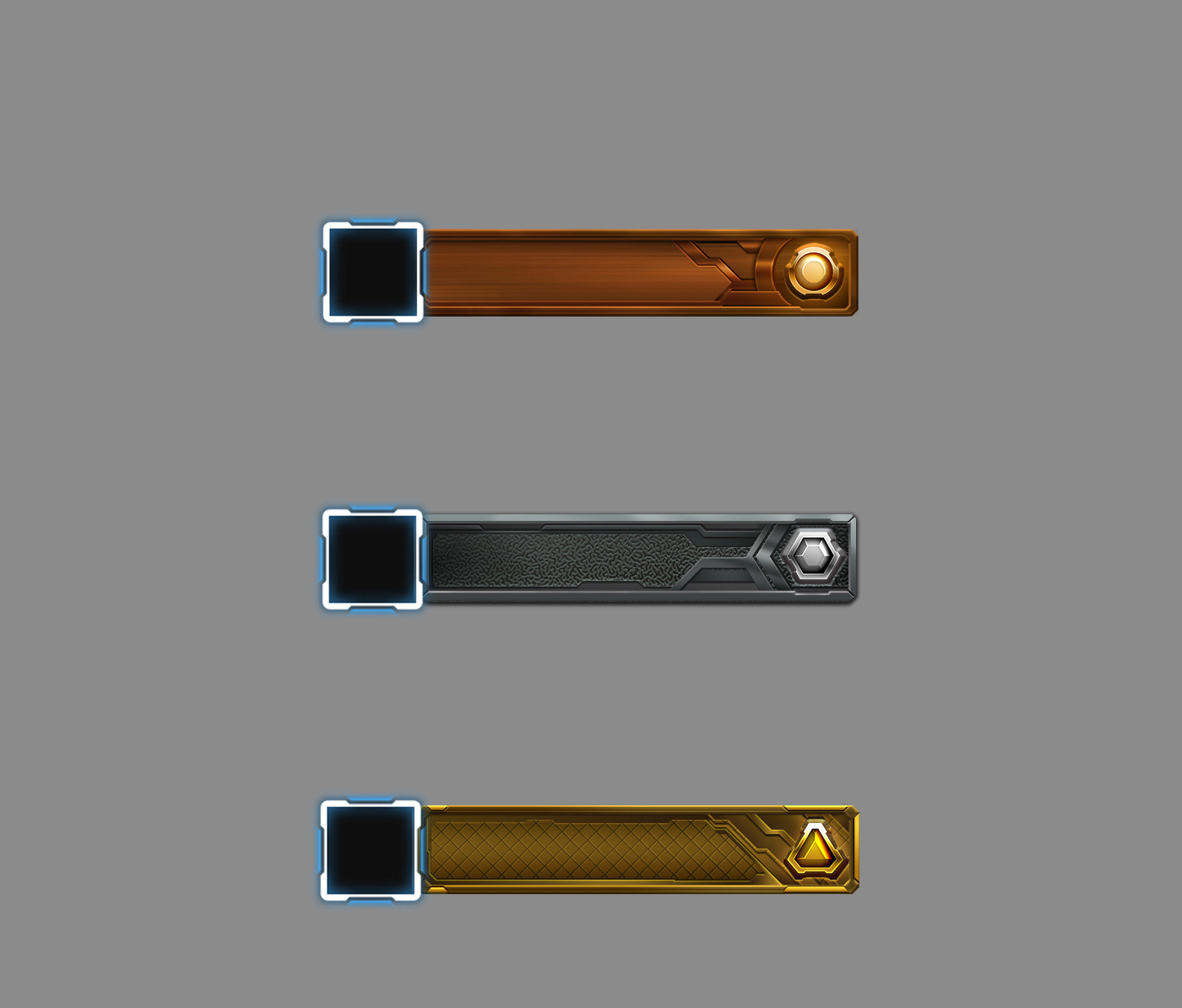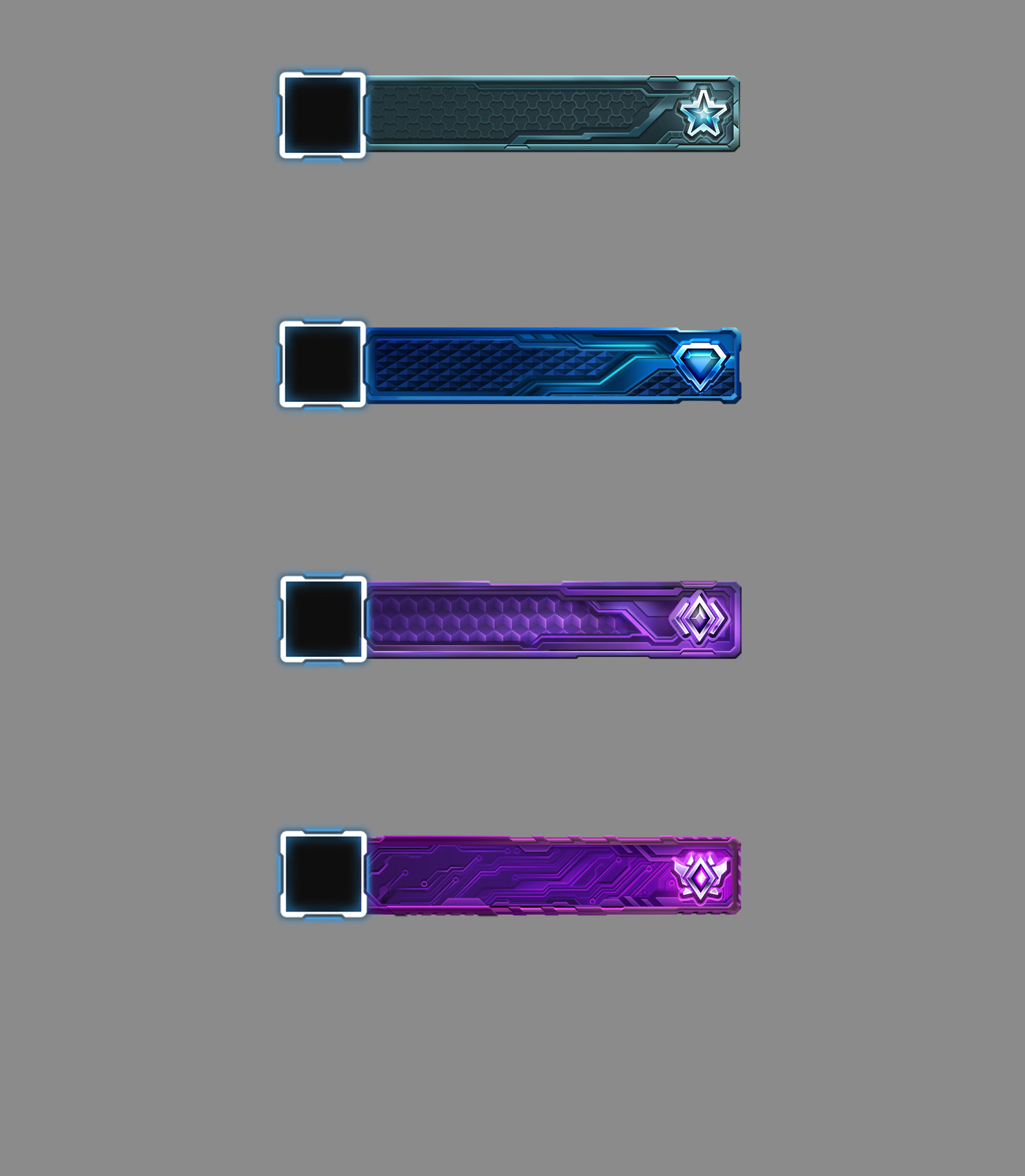 Season 7 brought the return of player banner rewards along with 3 different goal explosions. These used a more neutral theme that tried to depart from rank color making the visuals less restricted to rank context. All banners included animations and become more elaborate as the tiers progress higher.